Products

Hand Pallet Trucks
Hand Pallet Trucks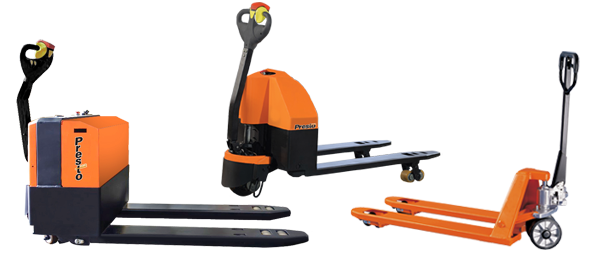 Presto Lifts offers several types of manual and powered hand pallet trucks. From our economical HPT Units, to standard-duty RL50/RL55 models to our heavy-duty RL65 models. We have a hand pallet truck to satisfy every need.
Our RL55G hot dipped galvanized and RL55SS stainless steel models are ideal if your application requires chemical or corrosion resistance.
Finally, for the ultimate in convenience and ease-of-use check out our PowerJak Series of powered lift and powered drive pallet trucks available in 3,000 and 4,500 lb. capacities.